We recently had the chance to check in with Dr. Karim Kanani, who along with Dr. Diya Chadha are dentists at the new SmileTown Dentistry office at Willoughby Town Centre.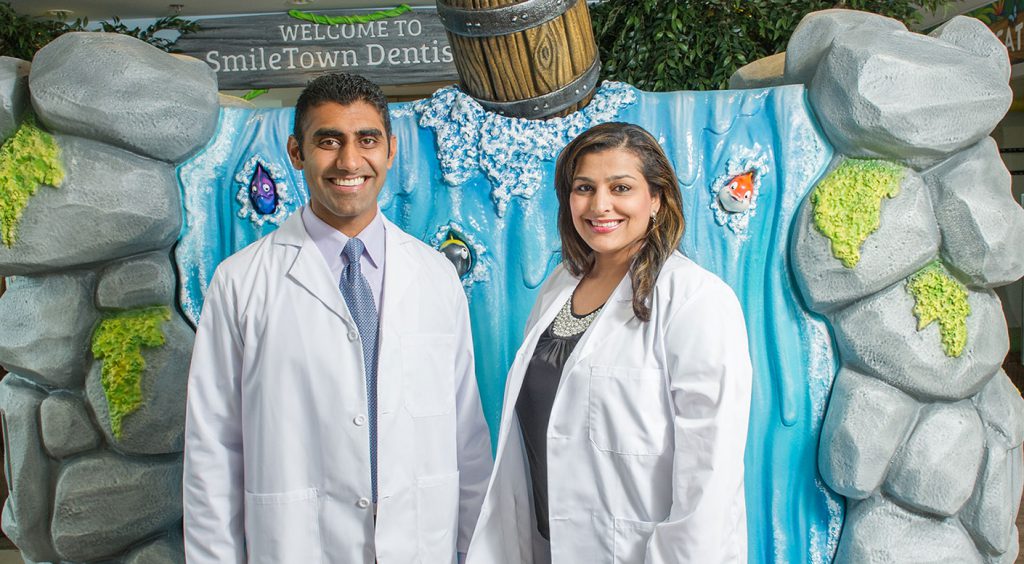 Born and raised in the Lower Mainland, Dr. Kanani shared that when he first found out about Willoughby Town Centre, he was very excited. He likes that it is a beautiful, new complex with many retail outlets and is well maintained. He also likes that everyone he has met has been very friendly and welcoming. He knew this would be the perfect location for a dental office specifically catered to children and teens.  Not only does the neighborhood have a very strong community which is important to him, it is also in an area with tremendous growth and development.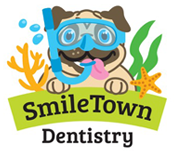 When it comes to dental care for children, there is no "one size fits all" method. They understand that some children are more anxious than others in a dental setting and need more time to adjust. Their goal is to give your child the most memorable experience possible, in a comforting environment. Aside from the basic preventive services, they also offer additional services to help alleviate discomfort and keep your child at ease. These include Nitrous Oxide (Laughing Gas), oral conscious sedation and general anesthesia in a private surgery center. SmileTown Dentistry wants what is best for your child and  will work together, with you to make that happen.
More about SmileTown Dentistry
SmileTown Dentistry Langley is a new dental office designed especially for children. Your children will be immersed into the underwater-themed office with fun characters throughout, including a 3D coral backdrop with a diving pug, bright, colorful murals and a plethora of gaming stations and entertainment for kids of all ages.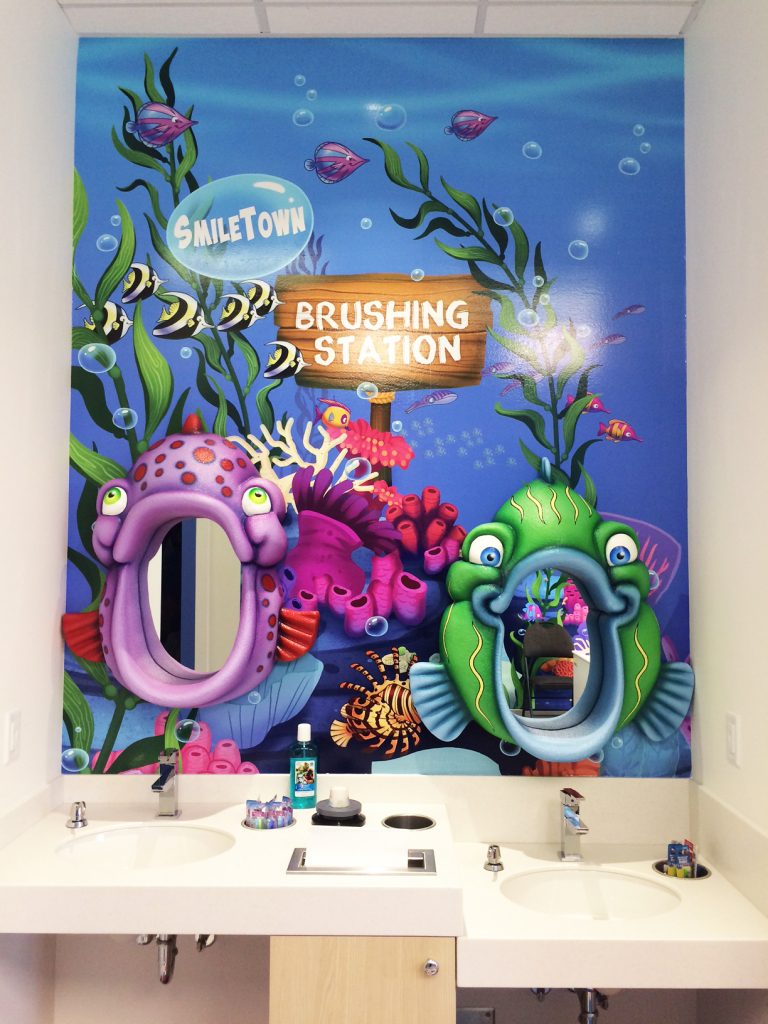 As a parent, you'll be able to sit back and relax with a cup of coffee, while your child receives quality, professional dental care and superior customer service from their amazing children's dentistry team.
Whether you're a new parent starting your first child out on the path of lifelong dental care, or you're a busy parent looking for a convenient location for all your children's dental health care needs, SmileTown Dentistry Langley is the right place because There Is No Place Like It!
Dr. Kanani and Dr.Chadha would like to invite you to their Neighbourhood Open House taking place on September 21st, 2016 at 6pm. Please contact office@smiletownlangley.com by September 14th to RSVP.