Long awaited new businesses are beginning to put up their open signs and some are celebrating their Grand Openings in June 2018.
Grand Openings
F45 Fitness Training

F45 North Langley is now open and is holding their Grand Opening Day Party on June 16th. To find out more details visit their Facebook page.
Oxygen Yoga Willoughby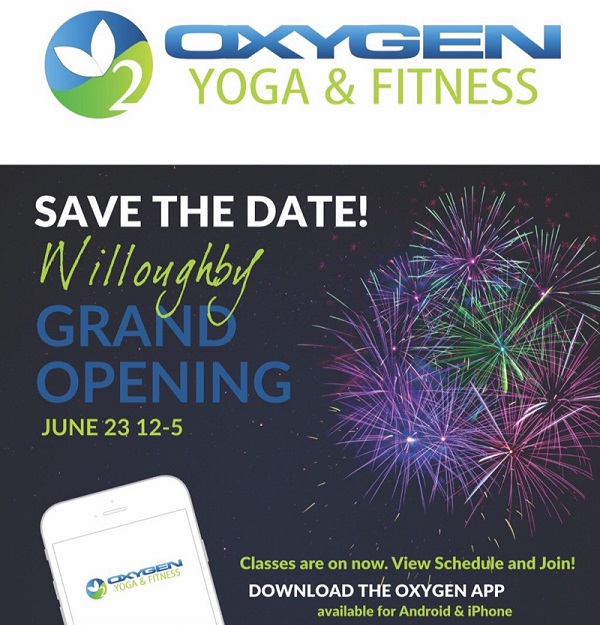 Oxygen Yoga at Willoughby Town Centre has been open now since April 22, 2018 and they haven't looked back! Join them for their Grand Opening event on June 23 and watch their Facebook page for more details.
Bone & Biscuit Langley
Bone & Biscuit Langley opened in April 2018 and has already become the go to place for dogs and their owners. Stop by and say hi, and visit their Facebook page to be kept up to date on the latest items for your pet.
Era Hair Studio
Era Hair Studio is now open and had their Grand Opening event in May 2018. Valbona and Stephanie would love to meet you. Stop by and book your appointment today and check out some of the awesome transformations they have made.
Music Schools International Langley
MSI Langley has been a fixture at Willoughby Town Centre for the last 4 years and recently expanded into one of the new buildings. Marlaena and her team welcome you to visit and watch for their Grand Opening details on their Facebook page.
strEATS Willoughby Kitchen
Bringing tacos, poutine, fish & chips and so much more to Willoughby Town Centre, strEATS Willoughby Kitchen will be opening soon. Watch for details on their Instagram page.
Seraphim Health & Wellness
Offering chiropractic, massage and soon to be adding additional offerings, watch for details on their Grand Opening on their Facebook page.
Misha Candy Store
The Misha Candy Store brings together an assortment of Japanese candy and sweets, as well unique snacks, drinks and housewares. We will announce when they are open.
To keep up to date on openings and details on our Willoughby Town Centre businesses, please visit our Facebook page.