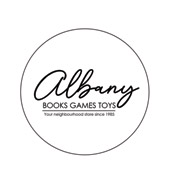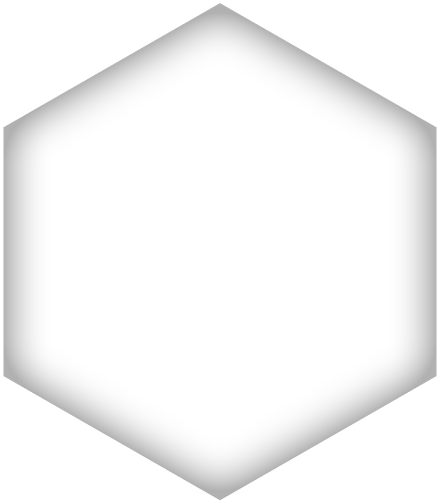 Albany Books
For over 36 years, Albany has been a store with community at its core. Albany is a full service book, game and toy store that believes in putting its community first. Come check out our carefully curated selection of books, games, toys, and gifts that are chosen with its community in mind.
Albany, where there is something for everyone!
Unit A130
20727 Willoughby Town Centre Drive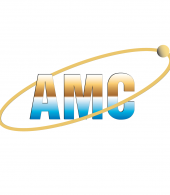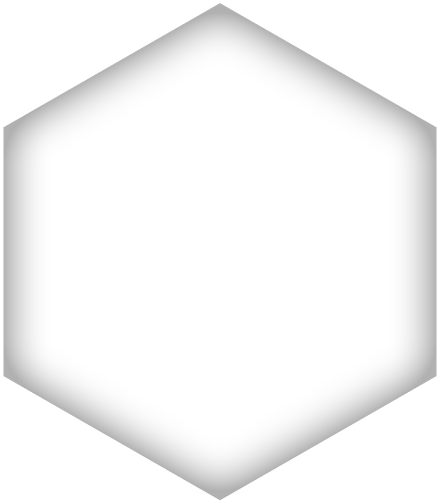 AMC Insurance Services (2008) Ltd
At AMC Insurance Services, our mission is to provide the best available coverage and outstanding service to each and every one of our clients. By helping our clients identify their individual and business insurance needs, we can develop the most comprehensive and cost-effective solutions for them.Our team includes professionals who have a thorough understanding of the business and our client needs. We are built on the foundation of trust, honesty and integrity. It is our goal to ensure each and every client feels like a guest in our office and an integral part of our organization.
With the ever changing market, our goal is to develop exceptional programs that our clients can rely on to succeed and grow. We constantly improve our insurance products and services in an environment that promotes creativity, problem-solving ingenuity and overall excellence.
Unit 160
20728 Willoughby Town Centre Drive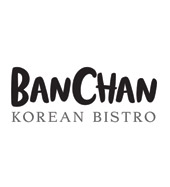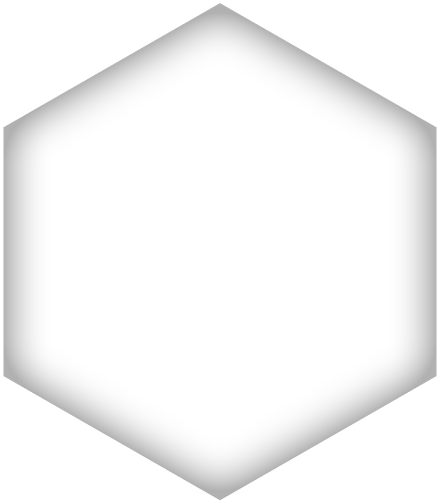 BanChan Korean Bistro
BanChan Korean Bistro provides freshly prepared Korean specialties, vegan and gluten-free options and a seasonal menu
Unit A160
20689 Willoughby Town Centre Drive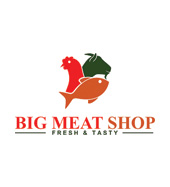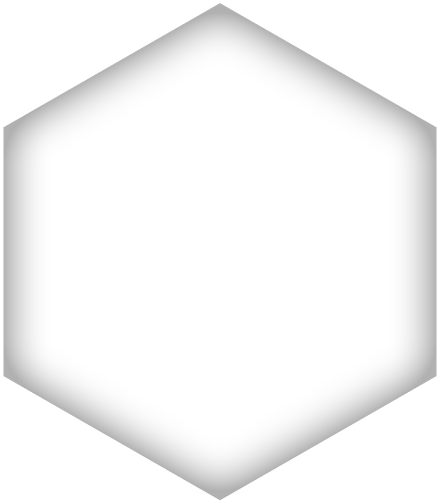 Big Meat shop
At Big Meat Shop we offer excellent quality meats in Raw, Marinated (Pre-Seasoned) and Cooked form. The key to our success is simple: providing quality consistent food that taste great every single time. We pride ourselves on serving our customers delicious genuine dishes which are made with in-house pure spice blends that are unique to our brand "Big Meat Shop"
Unit A155
20689 Willoughby Town Centre Drive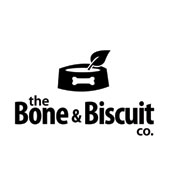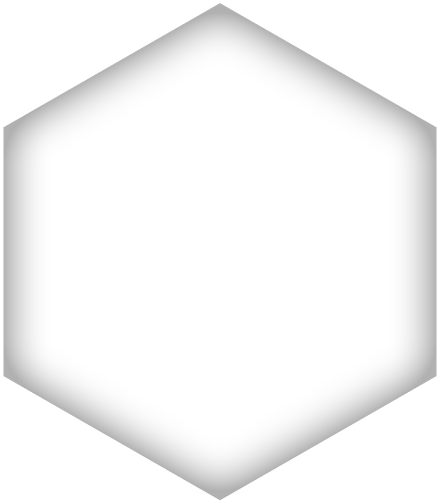 The Bone & Biscuit Co.
Since the opening of the first location in 2008, the Bone & Biscuit Company has continually maintained the highest standards and quality of natural foods, supplies and accessories. We define quality by evaluating the ingredients, manufacturing techniques and nutritional value of every product.
Our product lines include only the finest high quality raw, dry and canned foods, an abundant selection of natural treat, homeopathic supplements, unique artisan baked goods, clothing and comprehensive range of "boutique" toys and general care items for everyday use.
Our mission is to provide pet owners with the education and knowledge to make informed decisions about the pet products they choose for their beloved companion's.
Unit B125
20689 Willoughby Town Centre Drive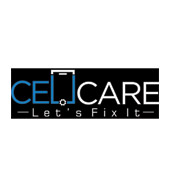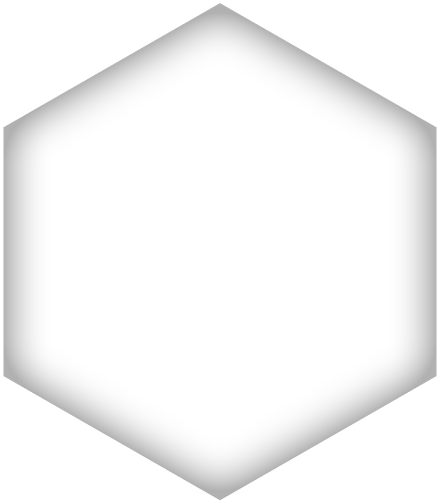 CellCare
CellCare offers professional phone repair and accessories for most models as well.
Unit 195
20728 Willoughby Town Centre Drive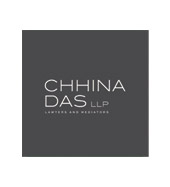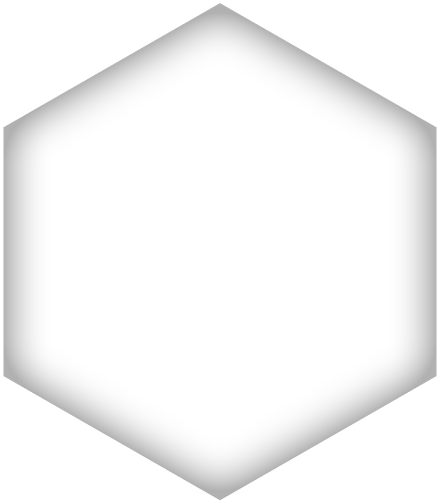 Chhina Das LLP
With over 20 years of experience between them, Chhina Das LLP boutique Family Law Firm in Langley has the energy, focus, and experience to bring you family-oriented solutions, both efficiently and definitively. They have developed time-tested strategies to meet the challenges you face as you go through your Family Law matters. They listen, they care, and they provide you with multiple options, so that you never lose control of your case, as they guide you through the process.
They also provide our services in multiple languages, including Bengali, Punjabi, and Hindi.
Unit 300
20780 Willoughby Town Centre Drive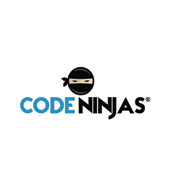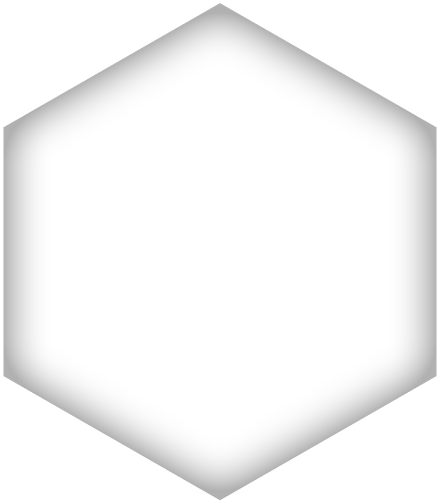 Code Ninjas
At Code Ninjas, kids learn to code by building their very own video games. They gain very important lifelong skills such as problem solving, critical thinking, and STEM skills in a fun, safe, and inspiring environment.
Unit C110
20727 Willoughby Town Centre Drive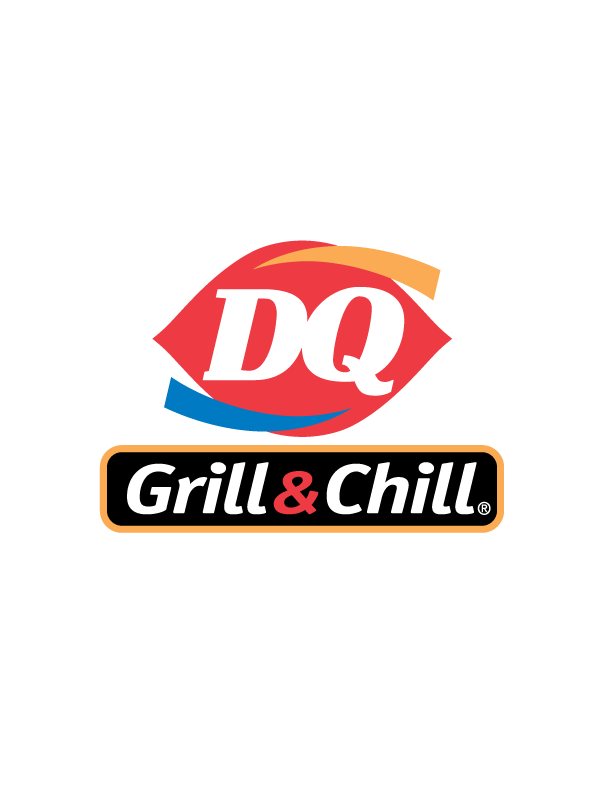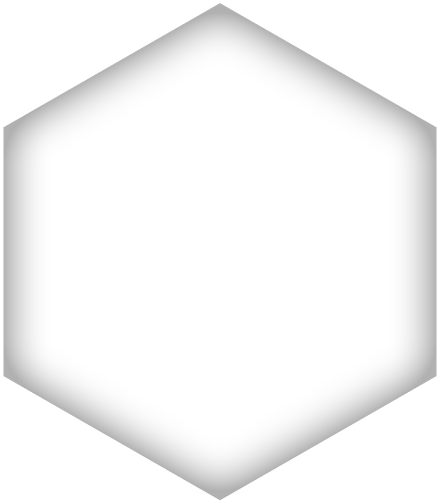 Dairy Queen
Featuring all the great tasty treats that you love in a restaurant atmosphere.
Unit C110
20678 Willoughby Town Centre Drive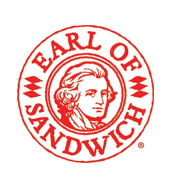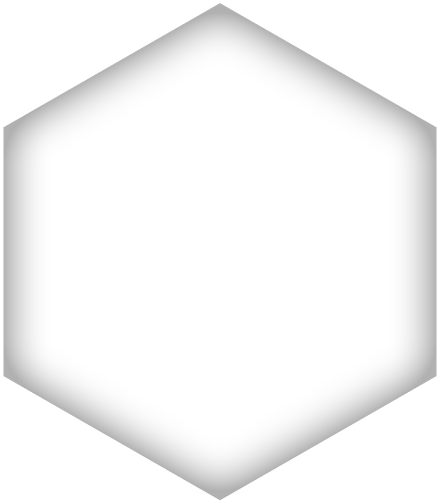 Earl of Sandwich
****Grand Opening December 9, 2023!****
The World's Greatest Hot Sandwich is coming to Langley at WTC! At EARL OF SANDWICH® every menu item is created with an emphasis on freshness and taste, baked fresh with a distinctly unique method that results in an amazingly fresh, tasty Sandwich.
Unit C105
20727 Willoughby Town Centre Drive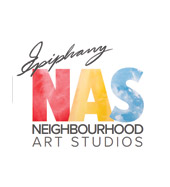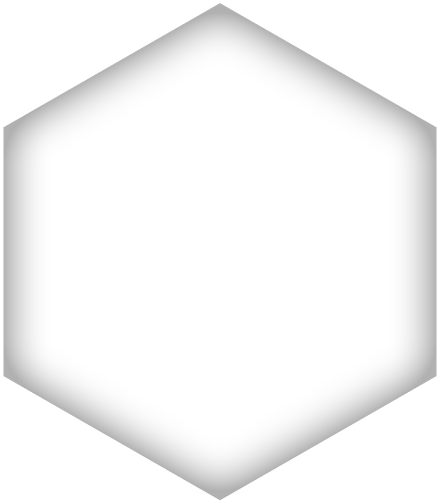 Epiphany Neighbourhood Art Studios
Epiphany Neighbourhood Art Studios is new to Willoughby Town Centre! Our art school is a community space for creatives, nestled in Langley's beautiful Willoughby Professional Building that lends its bright daylight from floor-to-ceiling windows onto our canvases. For 5 year olds up to 99+, we offer Classical Drawing and Painting Classes, a rich palette of pencil and paint in watercolour, acrylic and oil to make portraits, landscapes, life drawings and more. There's a variety of specialty courses too, like collage, digital art and Chinese painting & calligraphy. Develop your art and open new doors!
Unit 215
20780 Willoughby Town Centre Drive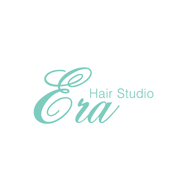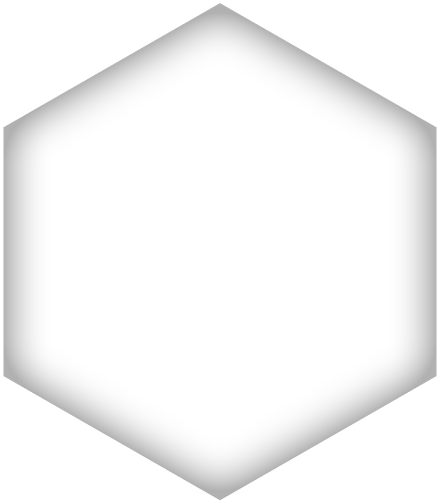 Era Hair Studio
With Era Hair Studio the customers experience is always the number one priority and they want to make sure that clients have an amazing experience and are satisfied with their service.
Unit A185
20689 Willoughby Town Centre Drive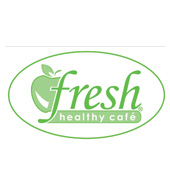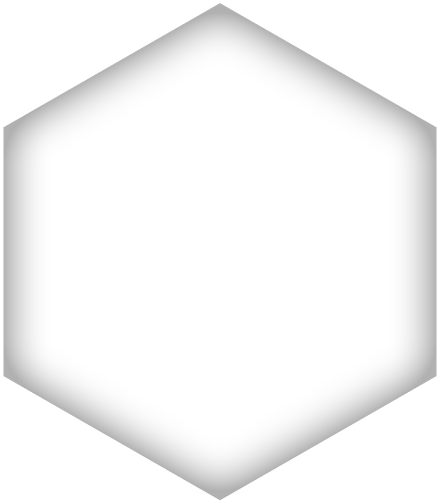 FRESH Healthy Cafe
FRESH Healthy Cafe is all about wholesome, good food. Serving up freshly squeezed juices, smoothies, paninis, salads, bowls, and more!"
Unit A150
20727 Willoughby Town Centre Drive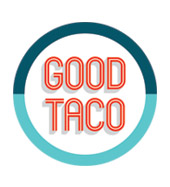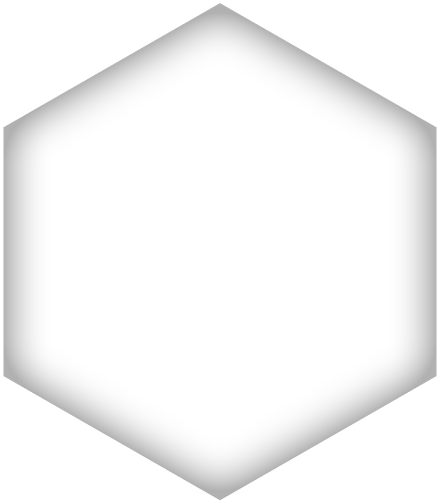 Good Taco
Bringing together traditional taqueria flavours with a passion to do good.
Good Taco donates 1% of sales to charities that work to alleviate childhood poverty in Mexico.
Do Good, Eat Good
20727 Willoughby Town Centre Drive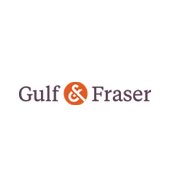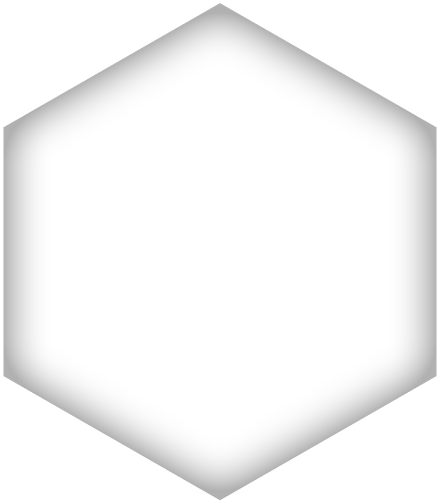 Gulf & Fraser
For over 80 years, Gulf & Fraser has been committed to empowering our communities through local collaboration, financial wellness education, and reliable advice and service. Gulf & Fraser serves over 71,000 members and offers personal and commercial banking and a full range of banking, insurance and wealth management services through its network of 28 branches spanning from downtown Vancouver through the Lower Mainland and Fraser Valley into the Boundary region of BC in Grand Forks.
Unit 120
20780 Willoughby Town Centre Drive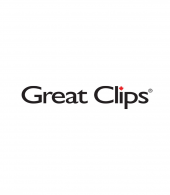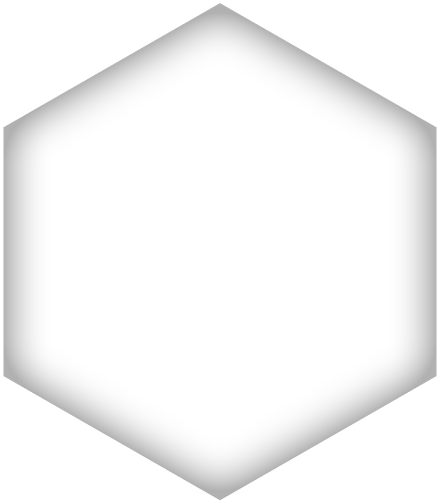 Great Clips
Unisex family-oriented hair salon.
Unit 150
20728 Willoughby Town Centre Drive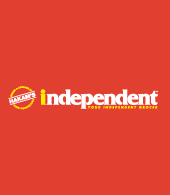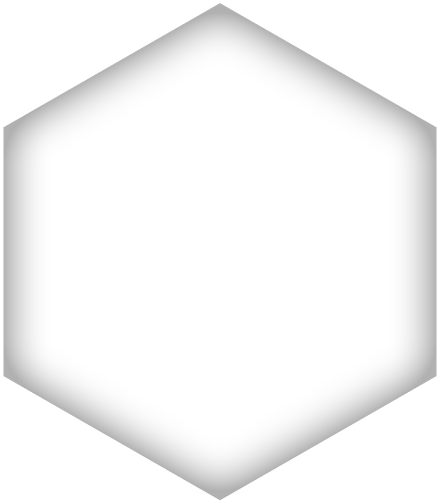 Hakam's Your Independent Grocer
Unit D100
20678 Willoughby Town Centre Drive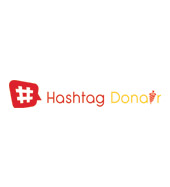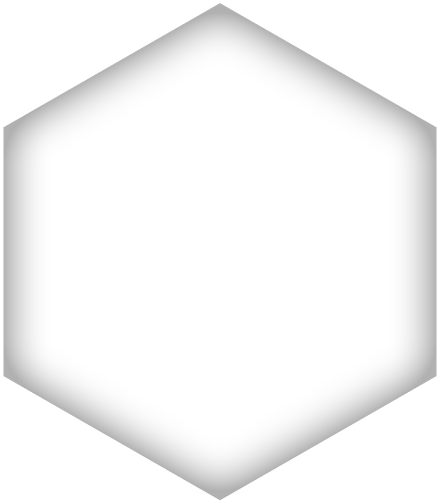 # Hashtag Donair
Relaxed life and delicious food are key ingredients of long healthy life". A similar relaxed and awesome food culture prevails through out our team to bring our fans with amazing food prepared with passion and by heart.
Unit A170
20689 Willoughby Town Centre Drive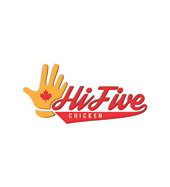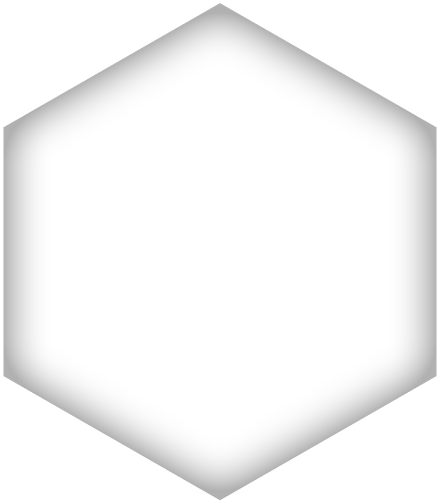 Hi Five Chicken
Hi Five Chicken is a 24 Hour fast-food chain that started in 2016. From its first location in Vancouver to now having locations coming opening throughout the British Columbia market, the company has come a long way and continues to grow.
Dedicated to serving 'the best' Fried and Roasted Chicken, the company uses local suppliers, fresh ingredients and chicken that is marinated for 36 hours. On the menu, you'll find Regular and Spicy Chicken for families and individuals and numerous side dishes and appetizers. Hi Five also offers Chicken Sandwiches and Wraps. The company's corporate chef is continuously working on improvement and new menu items.
Unit C115
20727 Willoughby Town Centre Drive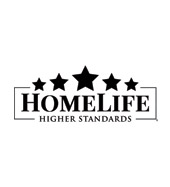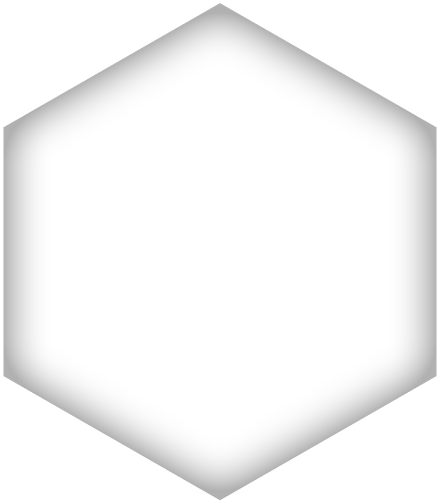 Homelife Benchmark Realty (Langley) Corp.
Now Open
Unit A100
20727 Willoughby Town Centre Drive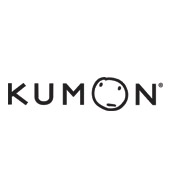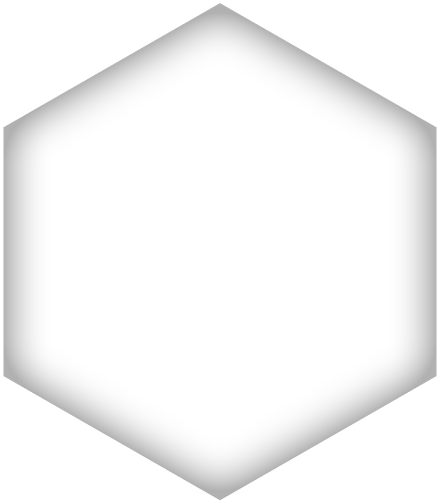 Kumon Math and Reading Centre
Now Open
Whether your child is seeking enrichment, needs help catching up or is just beginning his or her academic career, Kumon is designed to help him or her develop a love of learning.
Unit A105
20727 Willoughby Town Centre Drive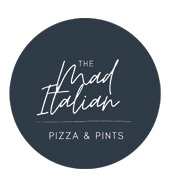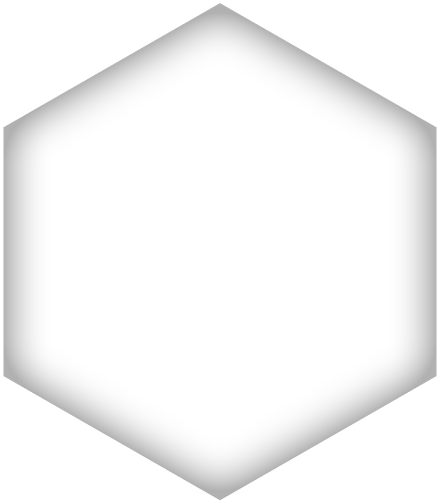 Mad Italian Pizza Company
Customers create their own artisan style pizza, choosing from Unlimited Toppings (one price) which are Fast Baked (2 minutes) in our award winning ovens. Two sizes available: Classic (10") and Mini (6 ½"). Also on the menu are Caesar Salads and freshly baked Donut Bites. Dine in or take-out.
Unit 100
20728 Willoughby Town Centre Drive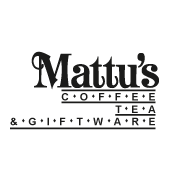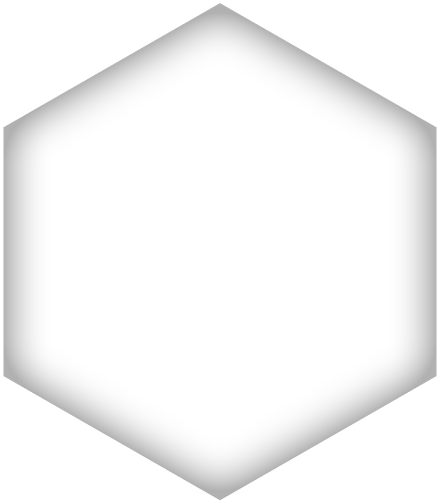 Mattu's Coffee & Tea
At Mattu's we have been proudly serving gourmet coffee and tea from all over the world for over 21 years, but coffee and tea isn't where we stop. Mattu's is cleverly designed as a one-stop-shop cafe and coffee shop an now serves Specialty Coffees, Wine, Beer and Coolers! In our store, we offer a wide range of products; from beautiful teapot sets and coffee mugs to delicious sauces and an extensive range of coffees and teas. In our cafe, sit, relax by the fire place or on our patio and enjoy a delicious latte, comforting cappuccino, refreshing smoothie or even a glass of wine or a cold beer.
Unit C100
20678 Willoughby Town Centre Drive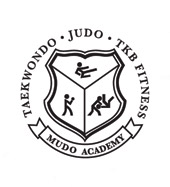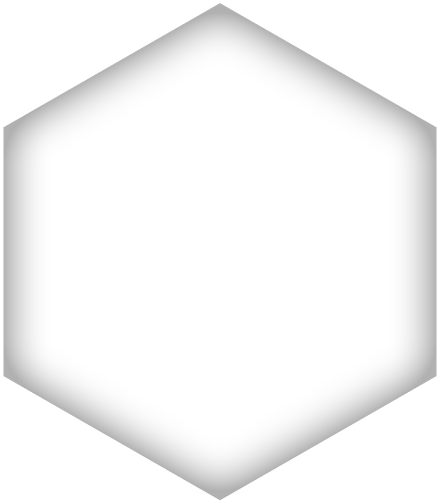 Mudo Academy of Martial Arts
Mudo Academy of Martial Arts & Fitness' focus is on developing the mind so that students will know how to resolve conflicts without the use of physical force. They stress that there are no such things as fighting words and those who give into such notions have not yet been able to conquer themselves.
Unit 140
20728 Willoughby Town Centre Drive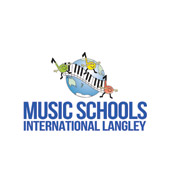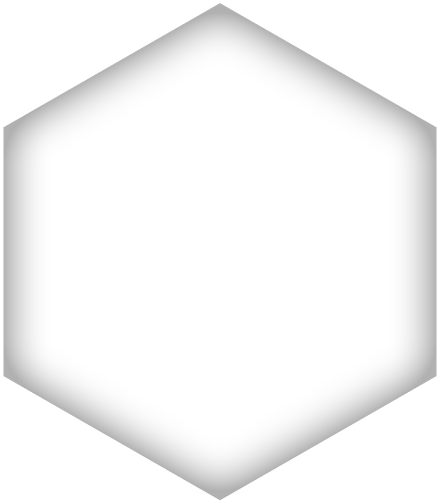 Music Schools International Langley
At Music Schools International (MSI) we are offer a wide range of music lessons including Early Childhood music classes, group piano and private lessons (piano, singing, guitar, ukulele, violin, flute, clarinet and saxophone).
Unit B225
20689 Willoughby Town Centre Drive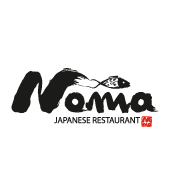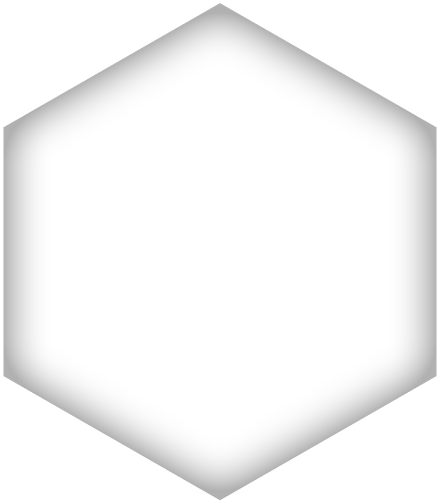 Noma Sushi
At Noma Sushi, we serve sushi rolls, tempura, lunch boxes, party trays and traditional dishes made from the freshest and highest grade ingredients.
We are committed to deliver our customers with the best possible service and to keep our prices reasonable.
Friends and families are invited to enjoy our diverse menu and welcoming atmosphere in a relaxed and friendly environment.
Join us today and experience the great taste!
Unit C120
20678 Willoughby Town Centre Drive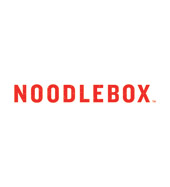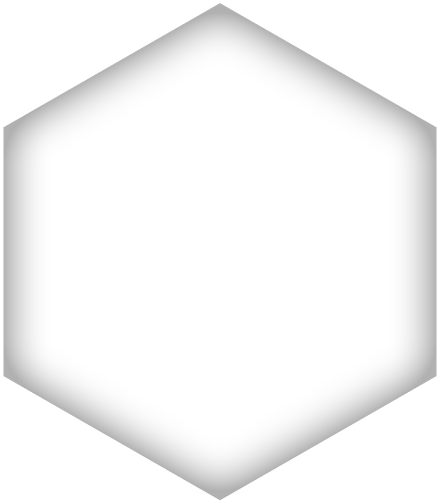 Noodlebox
***Under New Management***
REAL FOOD, MADE FRESH, WITH FIRE- Noodlebox serve sup Southeast Asian street food, made fresh for westcoast tastes. Our bold dishes start with premium ingredients and ethically raised proteins. Every meal is made to order and is easily customizable, providing options for gluten free, vegan and low carb diets."
Unit 100
20728 Willoughby Town Centre Drive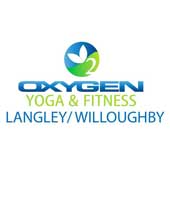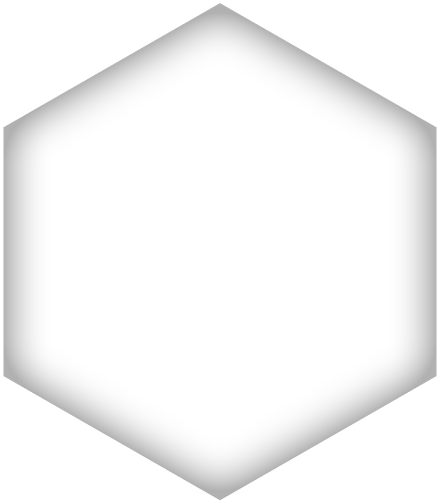 Oxygen Yoga & Fitness
Oxygen Yoga & Fitness will soon be opening their doors in Willoughby Town Centre. Watch their Facebook page for more details
Unit 120
20728 Willoughby Town Centre Drive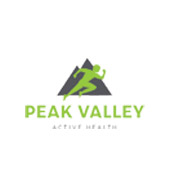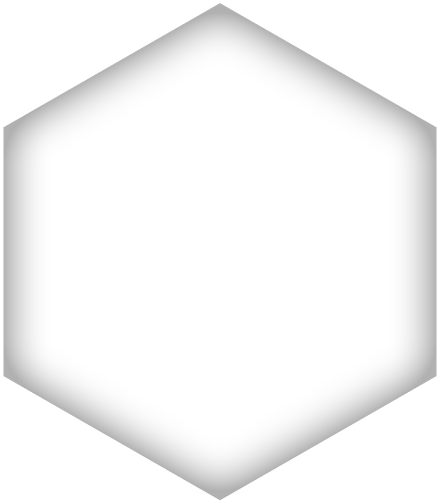 Peak Valley Active Health
Peak Valley Active Health is a new multidisciplinary clinic that offers Chiropractic, Massage Therapy, Acupuncture, Personal Training and Concussion Management.
The team at Peak Valley Active Health is excited to work with you to provide high quality, patient-centered and evidence-informed care to help you reach your health specific goals.
Unit 220
20780 Willoughby Town Centre Drive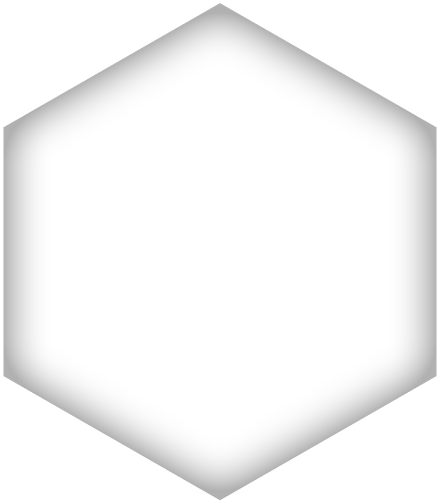 Pho Willoughby
Our chefs craft each dish with care, using only the freshest ingredients to capture the essence of Vietnam's rich culinary heritage. Join us for an unforgettable dining experience that brings the spirit of Vietnam to your table.
Unit 170
20727 Willoughby Town Centre Drive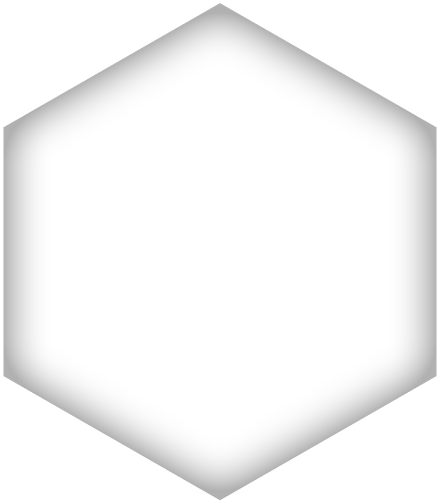 Pilates Life Studio
Pilates Life Studio specializes in private and small group personalized training. We expertly coach our clients toward healthy lifestyle changes that bring lasting results.
Here at Pilates Life Studio we focus on providing exceptional instruction combined with genuine enthusiasm and caring for your health that will inspire your dedication to the Pilates method. Our studio provides you with the complete Pilates system. Discover the full Pilates method utilizing all pieces of Pilates equipment (called apparatus: reformer, tower, barrel, low chair, mat) to build your body strong, resilient, and flexible. In every session we apply kinesiology, which is a modern scientific understanding of anatomy, physiology, biomechanics, psychology, and neuroscience of human movement and function. We use a proven system to change the way your body moves and functions, helping every aspect of your life.
Unit A110
20727 Willoughby Town Centre Drive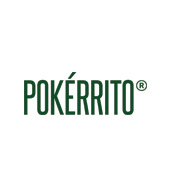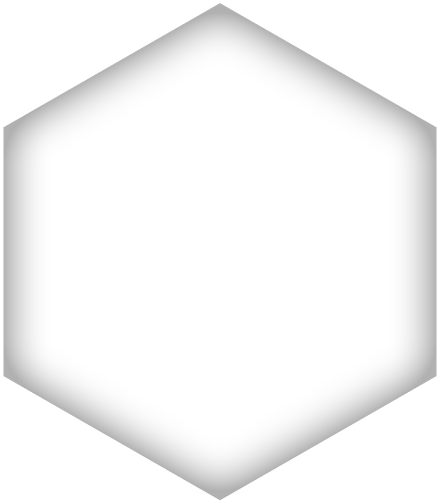 Pokérrito
Pokérrito was created to give you the best poke experience. Our menu is creative and diverse as beautiful B.C itself. Committed to welcoming the needs of today's modern diners – we want to offer a range of foods with fresh ingredients as we believe food can change the way you feel.
Unit 140
20727 Willoughby Town Centre Drive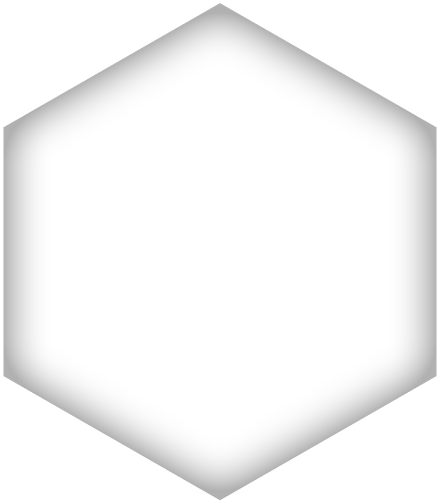 Pollyco Group of Companies
The Pollyco Group of Companies is a privately owned real estate investment and land development company based in Western Canada with offices in Vancouver, Prince George, Prince Rupert, British Columbia and Calgary, Alberta. Pollyco was formed in 1993 and currently has more than 20 projects in British Columbia and Alberta.
Unit 320
20780 Willoughby Town Centre Drive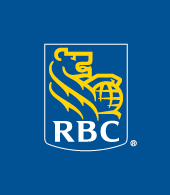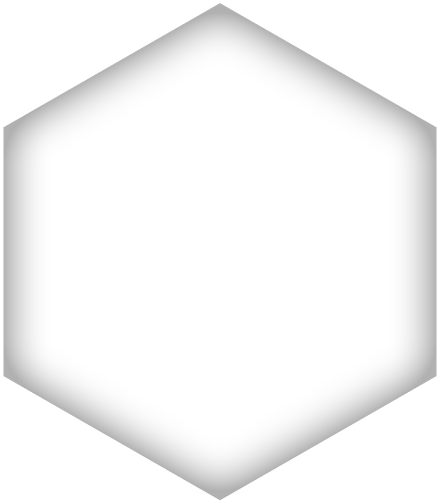 RBC Royal Bank
We are one of Canada's largest banks as measured by assets and market capitalization, and are among the largest banks in the world, based on market capitalization.
We are one of North America's leading diversified financial services companies, and provide personal and commercial banking, wealth management services, insurance, corporate and investment banking and investor services on a global basis.
We employ approximately 80,000 full- and part-time employees who serve more than 15 million personal, business, public sector and institutional clients through offices in Canada, the U.S. and 44 other countries.
Unit B100
20678 Willoughby Town Centre Drive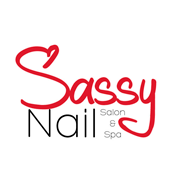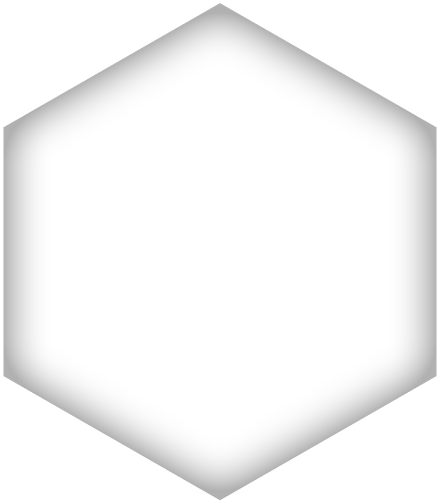 Sassy Nail Salon & Spa
Providing Manicures, Pedicures, Waxing, Artificial Nails, and more! We are your one stop shop for hands and toes. Great service at great prices will bring you back time and again.
We take pride in providing a clean and sanitary environment for our clients.
Bring a friend or bring a party! Group appointments are welcome. Please contact us for more information.
Unit B110
20678 Willoughby Town Centre Drive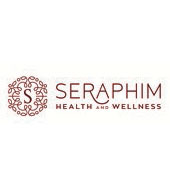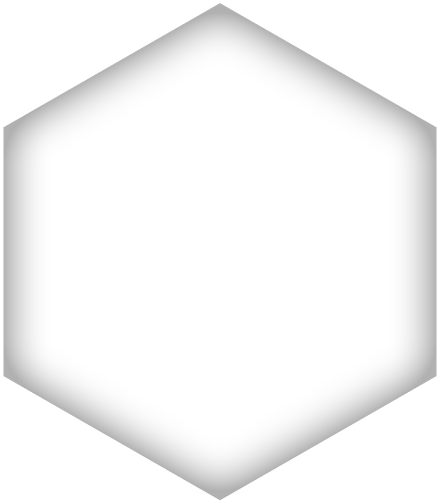 Seraphim Health & Wellness Clinic
Seraphim Health and Wellness is a locally owned and operated multidisciplinary clinic offering Registered Massage Therapy, Chiropractic Care, Physiotherapy, and Traditional Chinese Medicine to the Langley community. We are taking a team approach, working together as you need us to, to help you be your best. Whether it be for maintenance, for recovery, or for general health and wellness, we are here to serve you as best we can. We process direct billing to most extended benefit plans and offer online booking for your convenience. Come by and get to know us!
Unit B200
20689 Willoughby Town Centre Drive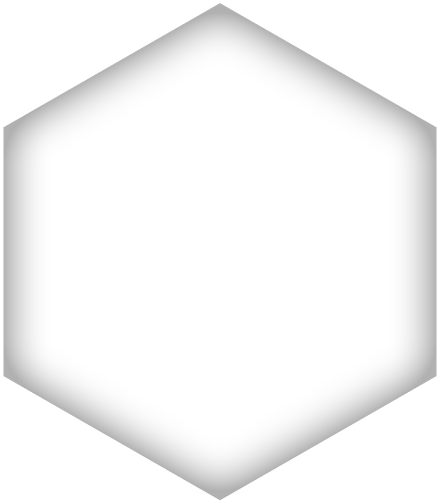 Shergill Notary Public
Provide Non Contentious Legal Services. These Services Include:
*Real Estate Transactions:
*Purchase and sale of property
*Mortgages and Re-financing
*Personal Planning
*Wills
*Powers Of Attorney
*Representation Agreements
*Health Care Directives (Advance Directive)
Notarizations
*Certified True Copies
*Affidavits
*Statutory Declarations
*Travel Letters
Unit 170
20728 Willoughby Town Centre Drive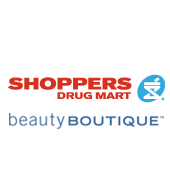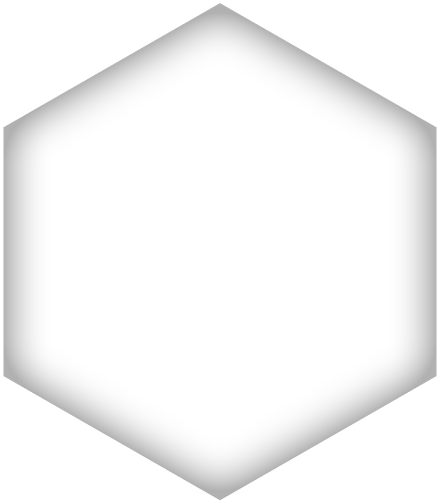 Shoppers Drug Mart
Health. Beauty. Convenience.
Be Inspired by some of the most Prestigious Cosmetic and Fragrance Brands in the world. Discover the full service Beauty Boutique – Indulge in Beauty with Estée Lauder, Clinique, Lancôme, Darphin and many more .
Our Pharmacy is available to administer most vaccinations and complete Medical Reviews for your overall health and wellness.
Thank you for picking up your necessities from our well stocked store, we pride ourselves in being available to assist you in your shopping needs.
Let us show you the value of our free Optimum Rewards Program today.
Unit A100
20678 Willoughby Town Centre Drive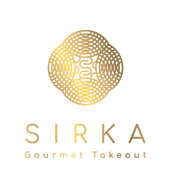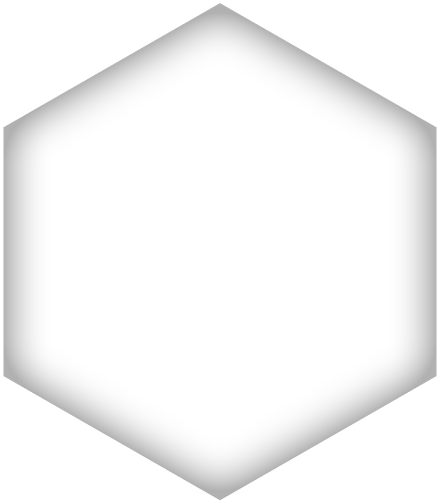 Sirka Gourmet Indian Kitchen Langley
Serving Indian culinary food experience in Canada
In the heart of Canada, Sirka Gourmet Indian Kitchen Langley ethos is inspired by Rich Conventional Indian cuisine.
Unit B-145
20689 Willoughby Town Centre Drive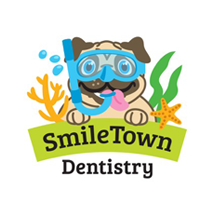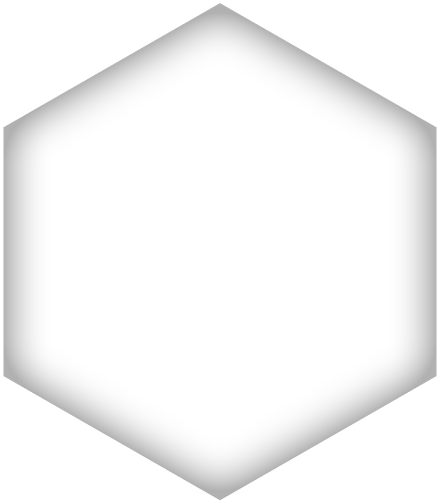 SmileTown Dentistry Langley
Call now to book your child's appointment
At SmileTown Dentistry Langley, we focus on providing a nurturing yet exciting experience in a kid friendly environment. We make your child's visit fun and entertaining while providing high quality care. Our goal is to keep your kids smiling through early adulthood and provide education that will keep their teeth and mouth healthy for a lifetime.
Unit 110
20780 Willoughby Town Centre Drive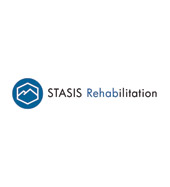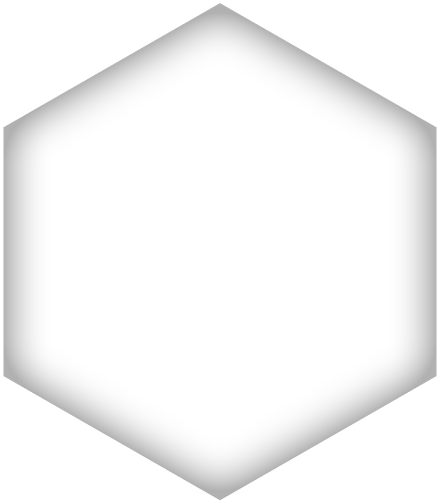 Stasis Rehab
NOW OPEN! Call now to book your appointment
We are a brand new clinic providing a multidisciplinary integrated health approach to rehabilitating one from their injuries located in the heart of Willoughby, Langley.
We wanted to open Stasis Rehab to provide a comprehensive model of care that takes into account each individual in their environment along the rehab journey.
Unit 180
20728 Willoughby Town Centre Drive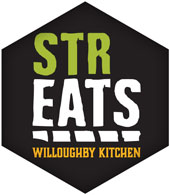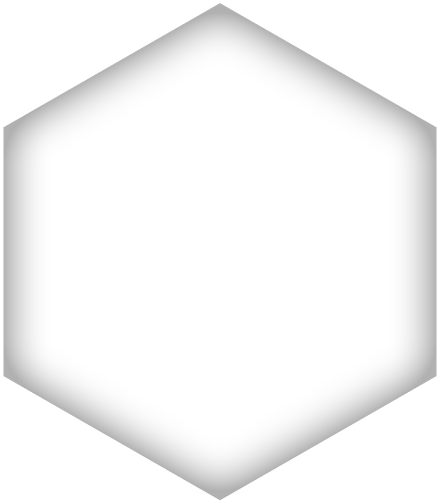 strEATS Willoughby Kitchen
strEATS pays tribute to flavours from all over the planet that made their way into our fridges. We ate our way around the globe and married our strength with a world of flavours. First, we made the best Fish Taco you're ever likely to eat and then we heaped some Canadian inspiration on top of our fries and made amazing Poutine. But that wasn't enough!
There are so many wonderful flavours out there that we started putting everything that inspired us into Tacos and on top of Poutines. Fresh, hand prepared ingredients; bold, global flavour collisions, and sustainable sources. No speed limits on these STREATS! Since it was street food that inspired us in the first place, our name strEATS was born.
Unit A150
20689 Willoughby Town Centre Drive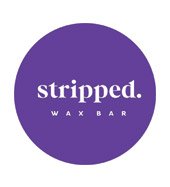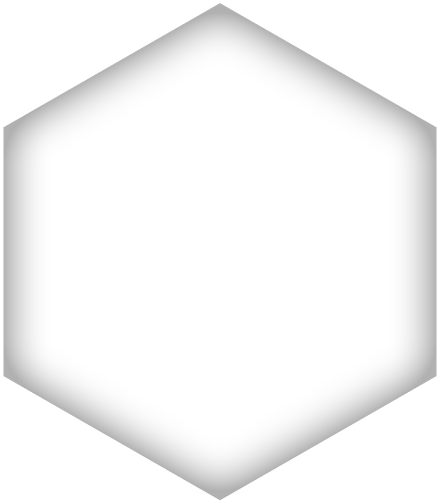 Stripped Wax Bar
Stripped Wax Bar is the destination for waxing with 7 locations across the Lower Mainland and nearly 1 million bodies waxed.
Unit 125
20727 Willoughby Town Centre Drive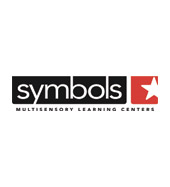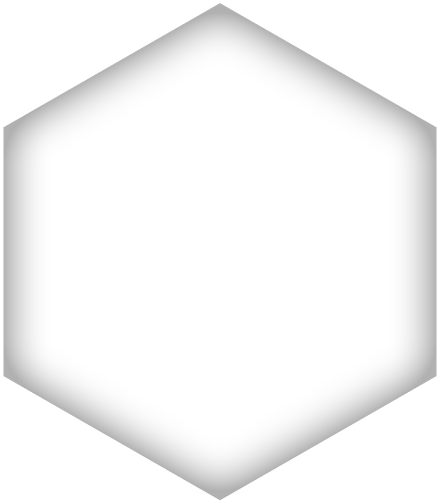 Symbols Learning
Symbols offers individualized 1-to-1 tutoring for children struggling with reading, writing or math. Lessons are multisensory and based on the Orton-Gillingham approach. We specialize in helping kids with learning differences (or learning disabilities), such as dyslexia, dysgraphia and dyscalculia, and profiles that may also include ADHD, processing difficulties, output challenges, autism, and speech difficulties. Most of our students are in elementary school, but we work with pre-K up to Grade 12. Serving Vancouver since 2006, Symbols is delighted to now be offering our help both in-person and online to students in Langley and surrounding neighbourhoods!"
Unit 200
20780 Willoughby Town Centre Drive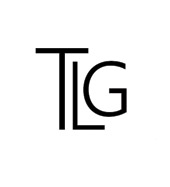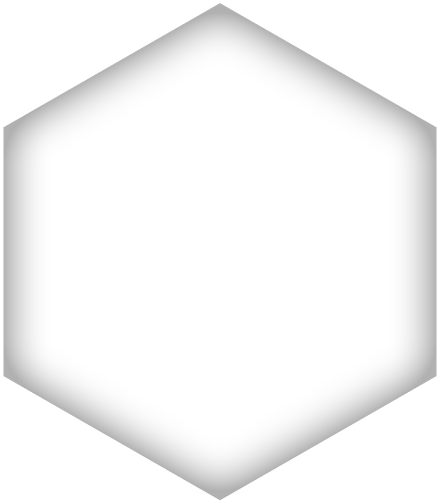 Taylor Law Group
NOW OPEN!
Taylor-made solutions – Whatever your legal matter, our firm has the expertise to either provide you with comprehensive legal representation or the tools necessary to effectively represent yourself.
Unit 210
20780 Willoughby Town Centre Drive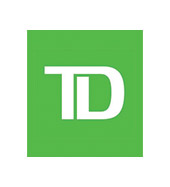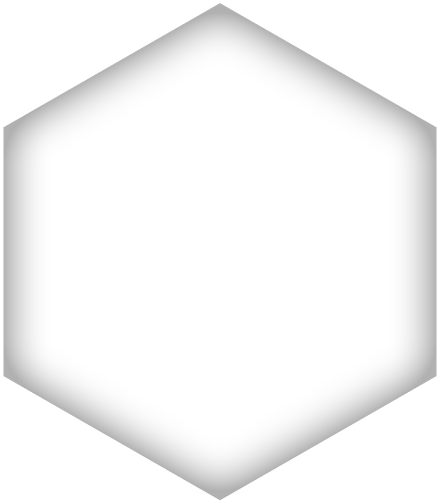 TD Canada Trust
NOW OPEN!
TD Canada Trust – for your investing, mortgages, banking and small business needs.
Unit A190
20689 Willoughby Town Centre Drive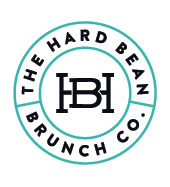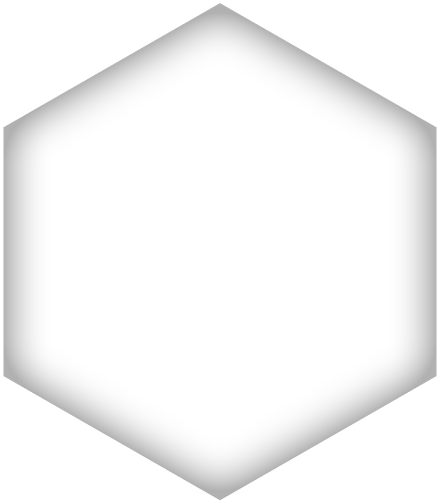 The Hard Bean Brunch Co.
BRUNCH ISN'T A TIME OF DAY, IT'S A FEELING
We are the brand that bridges the gap between casual fine dining and breakfast. You can get all day brunch items , great cocktails and favorite beer on tap. With a variety of seating styles including "at the bar" we create a memorable dinning opportunity. A new concept that all day breakfast can be cool
20727 Willoughby Town Centre Drive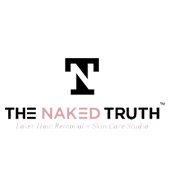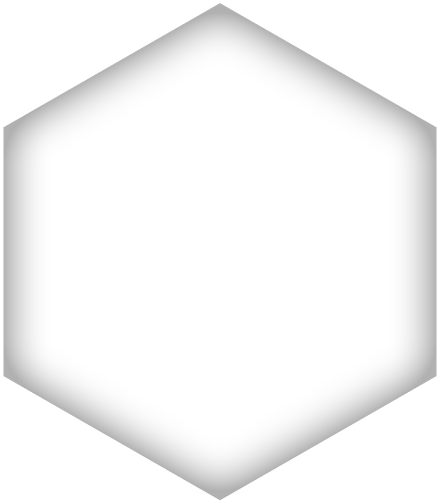 The Naked Truth
The Naked Truth® Langley Laser and Wellness is a fresh new studio and second location for The Naked Truth® Dr Janine Mackenzie ND will be in the Langley studio full time offering an array of services from cosmetic injectables, to supervised weightless programs and IV therapy just to name a few. In addition The studio will be offering laser services including hair removal. An infrared Sauna massage bed can complete your wellness journey and should become a part of your weekly if not daily ritual, get your hands on an all access sauna pass. Also… don't forget to pop by our Pitt Meadows location too.
Unit A145
20727 Willoughby Town Centre Drive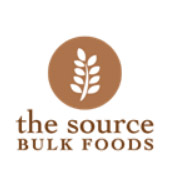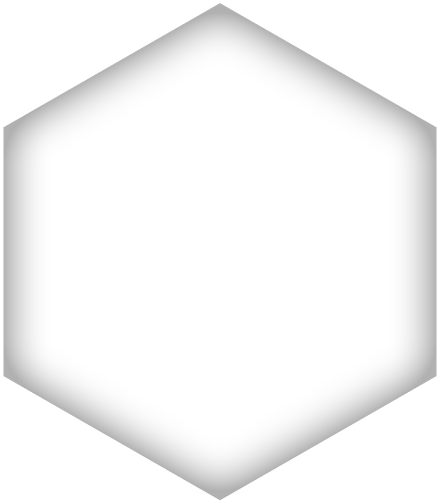 The Source Bulk Foods
We are a zero waste revolution. A local Bulk Foods Health Food Store Helping Canada shop healthy and fight against waste.
B140
20689 Willoughby Town Centre Drive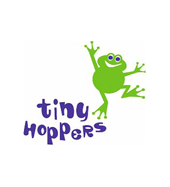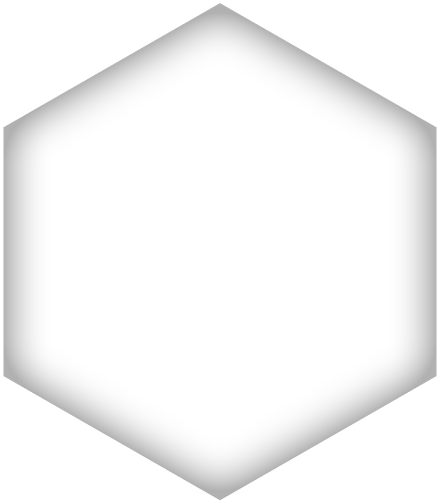 Tiny Hoppers Daycare
Welcome to Tiny Hoppers Awarded Winning Early Learning Centre. At Tiny Hoppers our focus is to provide quality programs lead by professional staff. Our carefully planned programs are lead by trained instructors and are designed to help develop your child's social, emotional, fine motor, gross motor and cognitive skills. We offer programs including Full-time/Part-time Infant/Toddler Care, Full-time/Part-time JK/SK Care, Preschool Care, Before and After Care, Birthday Parties, Summer Camps, as well as Play classes for baby. We want to ensure that every child's experience at Tiny Hoppers is truly magical.
Unit A230
20689 Willoughby Town Centre Drive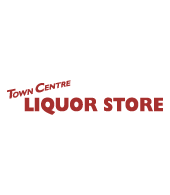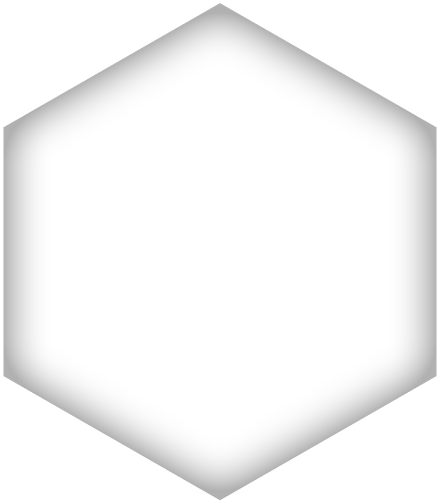 Town Centre Liquor Store
A unique and enjoyable shopping experience awaits you at the Town Centre Liquor Store. We have over 500 wines from all around the world, many of them not available in most stores. We have an extensive selection of craft beer in single servings to quench your curiosity and your thirst. Our walk-in beer cooler boasts imports, craft and domestic beer.We are strong supporters of micro breweries and wineries in BC.
High end or value, shop our liquor aisles for a favourite beverage or for something you haven't tried before, our staff are pleased to assist you in finding that perfect something for entertaining and enjoyment.
Join us on weekends for samplings as well. We offer free tastings to help you make that right decision!
Unit A110
20678 Willoughby Town Centre Drive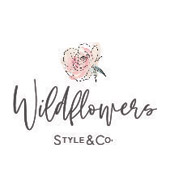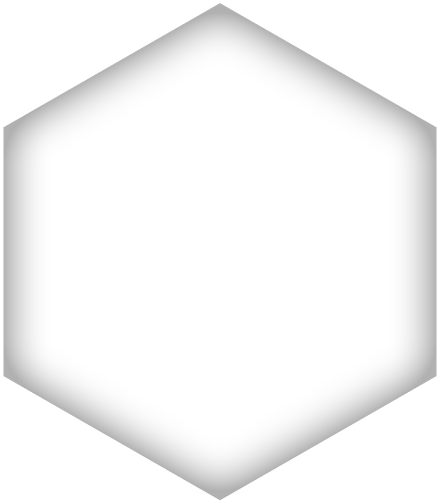 Wildflowers Style & Co
Wildflowers Style & Co. is a modern women's clothing and accessories boutique. Our shop is inspired by and for women of all ages.
We strive to bring you an effortless modern wardrobe that mixes new trends with go-to basics so your style works seamlessly in your busy lifestyle.
Unit 175
20728 Willoughby Town Centre Drive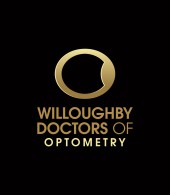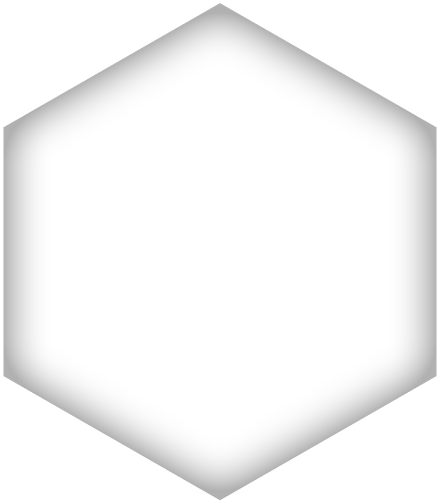 Willoughby Doctors of Optometry
We are a full service optometry clinic that provide personalized eye care, advice, options, and follow up. Our team of optometrists and highly experienced eye care staff are here to care for all of your vision needs. We handle everything from adult and children's eye exams and complicated contact lens fits, to eye emergencies, diagnosis and treatment of eye diseases and co-management for eye surgeries such as LASIK. Infants should have their first comprehensive eye exam at 6 months of age.
Unit 130
20728 Willoughby Town Centre Drive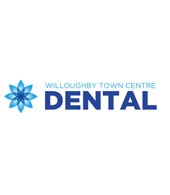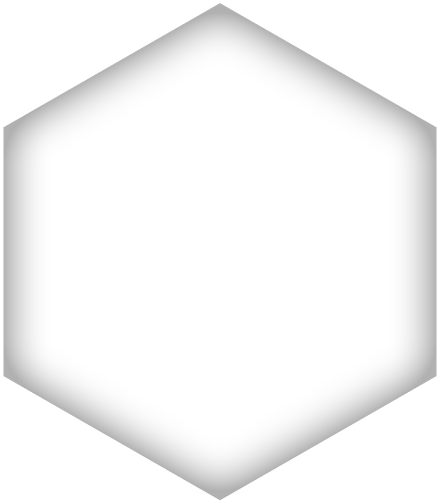 Willoughby Town Centre Dental
Our office provides dental services for the whole family, including pediatric dentistry, sports mouth guards, cosmetic and restorative dentistry, and more. Our office is a brand new, high tech, modern space – but with a cozy and welcoming atmosphere – and our dentists and staff have many years of experience and training and look forward to serving you and your family for years to come. You will have the comfort of knowing that all your dental needs will be provided, using the latest in dental technology, by a team that cares about your dental health, in an office that is part of the trusted 123 Dentist family of networked dental providers.
Unit 100
20780 Willoughby Town Centre Drive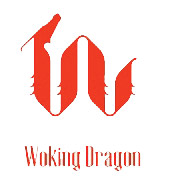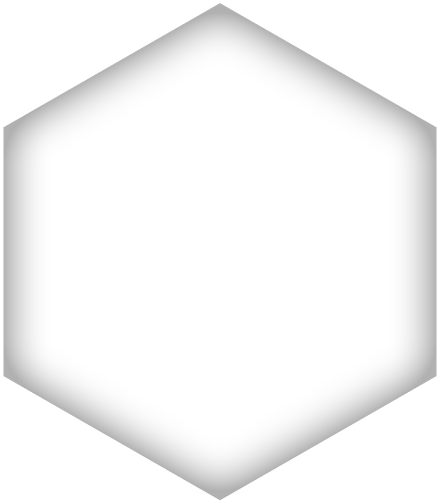 Woking Dragon
A FAMILY BUSINESS WITH A PARTICULAR LEVEL OF MODERNITY COMBINED WITH THE RESPECT FOR TRADITION IS WHAT MAKES WOKING DRAGON SO SPECTACULARLY UNIQUE
Unit B110
20689 Willoughby Town Centre Drive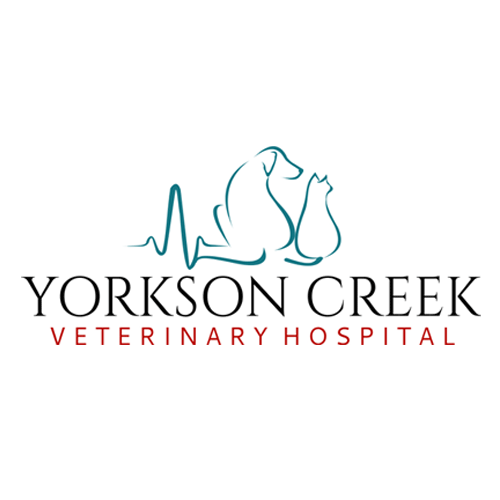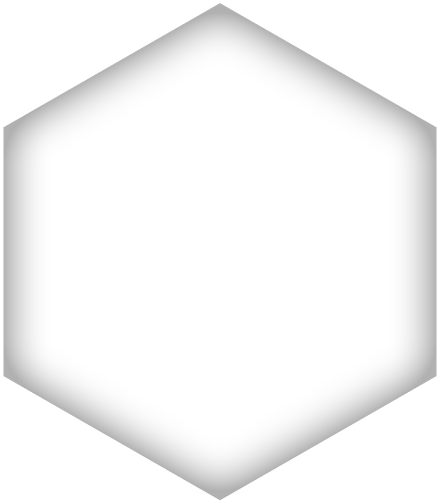 Yorkson Creek Veterinary Hospital
Full service small animal veterinary hospital; treating dogs, cats, pocket pets and some exotic pets.
Unit 110
20728 Willoughby Town Centre Drive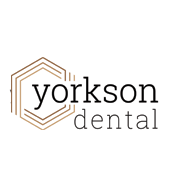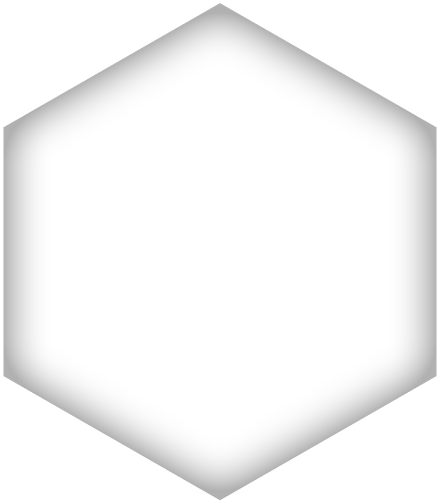 Yorkson Dental
We're much more than just your dental care provider, we care about each member of our community. You will have the comfort of knowing that all your dental needs will be provided, using the latest in dental technology, by a team that cares about your dental health, in an office that is part of the trusted 123 Dentist family of networked dental providers.
Unit B130
20689 Willoughby Town Centre Drive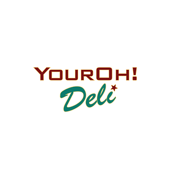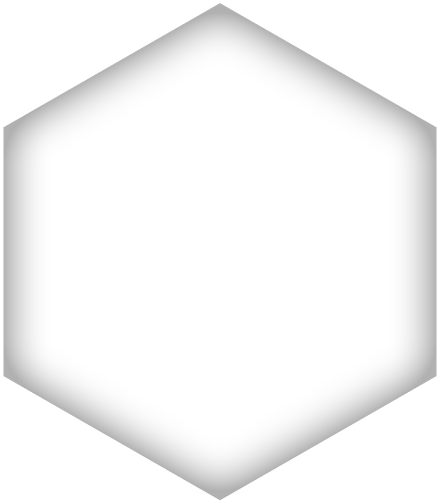 YourOh! Deli
A classic European, neighbourhood deli encompassing a variety of the region's flavours. YourOh! Deli features a wide selection of cold cuts, cheeses, sausages, bacon and various other European delicacies such as headcheese, prosciutto, pastrami and other smoked meats
Unit A175
20689 Willoughby Town Centre Drive
0