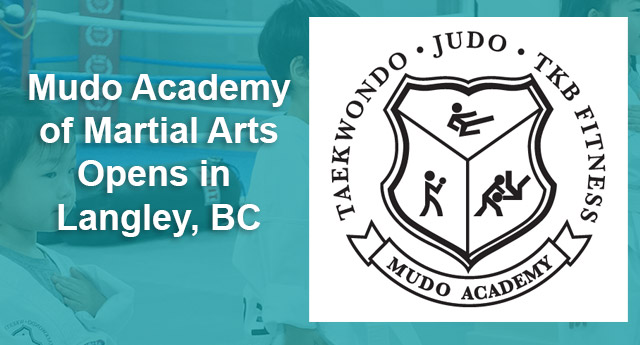 The first location North Vancouver has been open for 4 years, and John thought it was time to expand to Langley, as he was ready to move into the area to be closer to his family.
Willoughby Town Centre was chosen because of the central location within the Willoughby area and because of all the young parents and young children in the area.
"Young parents and young children represent hope to me.  I feel that nobody works harder and is as honest as parents of young children."
John, a 5th dan black belt in Taekwondo,  started at the age of 5, taught by his father who is a grand master and competed at local, provincial, national and international competitions, will be at the new Willoughby location full time.
As well as John, they have an incredible team of instructors, including:
Master Kim is also a 5th dan black belt.  She has trained her whole life in Asia.  Her grandmother is the world's highest ranked female martial artist, and her mother is undefeated two weight division world champion.
Master Park (also a woman) is a 4th degree black belt and has competed at the highest levels in Asia in both sparring and forms.
Sensei Fardin Aghaei is our Judo sensei who is a 6th dan judoka.  He was former coach of Iranian national team, and was invited by Judo Canada to help out with the Canadian team.  At 51 years of age, he still competes in world masters competitions and is passionate about Judo.
We will also have a lady 2nd dan black belt Judo instructor arriving from Asia soon.
Once they are more established in Langley, John and his team hope to give back to the community by offering free anti bullying workshops, and ladies-only self-defense workshops. Watch their website and Facebook page for more details as they are released.
Classes are now open and the schedule is available on their website here