Have you had a chance to visit Seraphim Health & Wellness yet?
As soon as you walk in the doors of Seraphim Health & Wellness you are met with a feeling of relaxation and bliss. This beautifully laid out, inter-disciplinary clinic is located on the top floor, on the north west side, of the new building at B200 – 20689 Willoughby Town Centre Drive.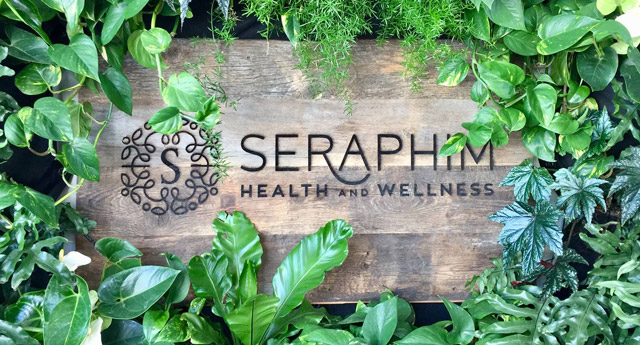 When we spoke with Amanda earlier this year, her vision was to bring together a team of Healthcare Practitioners to support the community in their daily living.
"If you run, we can help your body remain in peak condition. If you have bodily pains, we have a team that can help ease it away. If you have an injury, we will do our best to get you back to doing what you love. If you have a chronic condition, we can help you with long term management."
This team is made up of Chiropractors, Registered Massage Therapists, and Physiotherapists. They also  hope to also have a Naturopath, Reflexologist, and a Traditional Chinese Medicine Practitioner to offer health services options, such as acupuncture, for those who aren't in a place to have manual therapy treatments due to intense pain or illness.
Please stop by and say hi!
You can find out more about Amanda and her team at SeraphimHealth.ca
NOW HIRING: If you are a RMT, Physio, naturopathic doctor, or TCM – Seraphim is accepting applications. Contact them here.