We are pleased to share that Hakam's Your Independent Grocer is hosting a workshop on fresh ideas for packing healthy lunches for your kids on October 25, 2018 from 6 – 7pm.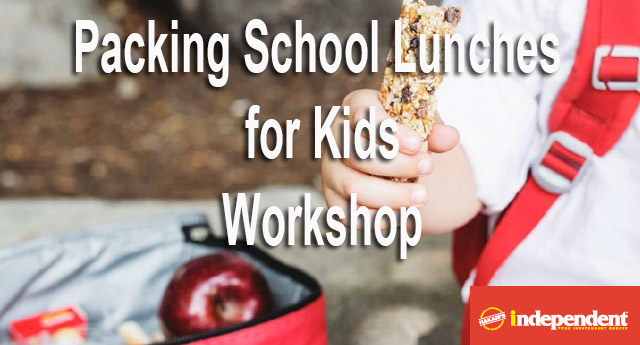 Packing healthy school lunches can seem daunting and challenging all at once. Yet, it doesn't have to be the case! Are you looking for some ideas that will please even the pickiest of eaters? Would you like to add some variety to your child's lunch? Do these lunchbox eats need to be allergy friendly?
Join Whitney, your In-Store Dietitian to learn all about packing healthier kid approved lunches. Bring the whole family! This workshop involves light walking, is child friendly, snack provided and spots are limited!
Register today with your in-store dietitian:
Whitney Hussain, RD, CNSC | * [email protected]
( (604) 347-6028 (call or text)