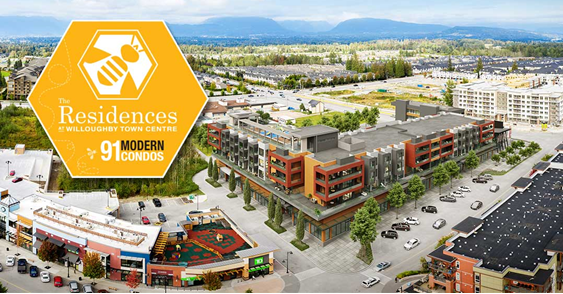 The Residences at Willoughby Town Centre is inviting you to our Public Grand Opening party this Saturday, February 2nd! With homes starting at just $319,900 +GST, you won't want to miss it! Exciting prizes, local food, buyer incentives & more! See details below.
When: Saturday, February 2nd
Time: 12 PM – 5 PM
Where: The Presentation Centre – #B105, 20689 Willoughby Town Centre Dr, Langley Twp, BC
What: Come enjoy local food fare, view the designer presentation centre, enjoy buyer incentives, and enter our $1500 Super Bowl prize draw for your chance to win one of four fantastic prizes!
Prizes Include:
• 65″ flat screen TV
• Official Superbowl Game Ball
• Patriots Brady Jersey
• Rams Gurley Jersey
Winners will be announced on Super Bowl Sunday.
Buyer Incentives: Grand Opening Weekend Only!
In addition to these fantastic door prizes, we are excited to offer Grand Opening Buyer Incentives available this weekend only! When you purchase on February 2, 3, & 4th you can enjoy:
• $1,500 off 1 Bedroom
• $2,500 off 1 Bedroom & Den
• $4,500 off 2 Bedroom
• $6,500 off 2 Bedroom & Den
With more than half of our homes sold, and discounts only available this weekend, you won't want to miss out on the opportunity to be a part of this exciting, walkable neighbourhood. Join us this weekend and see what all the buzz is about!
*******************
Homes are subject to availability and may change without notice. Renderings and imagery are an artist's perception and intended as a general reference only. Not to be fully relied upon. Prices exclude taxes and are subject to availability at the time of purchase. Prices are also subject to change without notice. Specifications may be substituted with equivalent or better at the developer's sole discretion. Inquire for details on prize ballots and promotional rules and eligibility. Prizes and incentives are for a limited time only and subject to change. E.&O.E.
Sales and Marketing by Fifth Avenue Real Estate Marketing Ltd. fifthave.ca