Easter Events Across Langley
Here is a round up of a few fun Easter events happening around Langley and Willoughby, BC.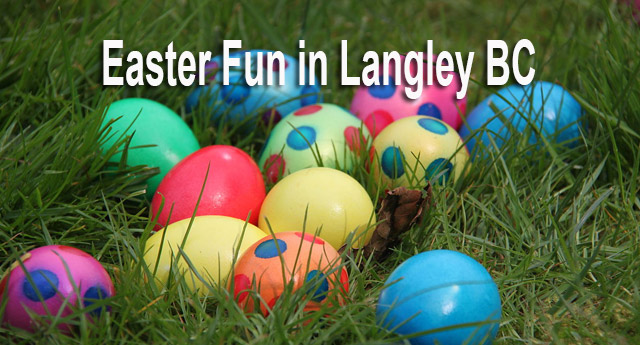 Pictures with the Easter Bunny
From now until April 16, 2017 the Easter Bunny will be on hand at the Willowbrook Mall for pictures. Visit shopwillowbrook.com to check out the bunny's hours of operation.
Easter Scavenger Hunt and Egg Scramble
The Fort Langley National Historic site is hosting their Easter Scavenger Hunt – a unique twist on the Easter Egg Hunt on Sunday, April 16, 2017. For more details visit their Facebook page here.
Easter Festival
Township 7 is hosting its 11th Easter Festival on  Sunday, April 16, 2017 and their will be a petting zoo, face painting and an egg hunt. There are three times to take part, so to purchase your ticket click here.
Easter Eggstravaganza
The Township of Langley is hosting an Easter Eggstravaganza at the West Langley Hall on Saturday, April 15th, 2017 for 18 mos to 5 yrs old. To find out more details view their poster.
Delectable Collectible Easter Egg Hunt
Take part in the Delectable Collectible Easter Egg Hunt at Hakam's Your Independent Grocer at Willoughby Town Centre for your chance to win one of the $10 millions worth of .pt prizes.
To learn how to play, visit the store, or online.