Oxygen Yoga & Fitness at Willoughby Town Centre is pleased to announce that they will be reopening their doors to welcome you back on July 2.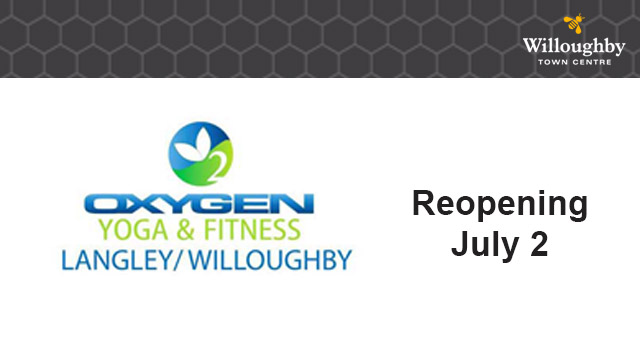 They are following the directions of the BC Provincial Health Authorities to maintain a safe experience for you all. As part of that there are a number of things for your review before attending.
Be prepared to answer questions about your (and your families) health and travel outside of Canada.
You will need to pre-register for the classes and out of respect, please only register for one class a day.
Arrive ready for class and with minimal personal items – cubbies, bathrooms, and water cooler will be closed for the time being.
Wait outside studio for classes, maintaining social distancing.
Follow instructions for leaving classes
If you aren't at your best, please stay home.
Are you going to restart your membership as of July 2? Please contact the studio directly at [email protected]