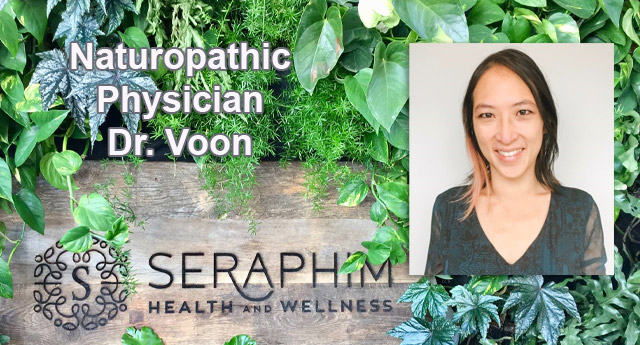 Seraphim Health and Wellness is pleased to welcome Naturopathic Physician, Dr. Voon to our community. Dr. Voon's goal is to help her patients live a healthy and fulfilling life by helping them attain physical, mental and emotional well-being. Each person is unique, as is his or her journey towards wellness. Dr. Voon believes in treating her patients as people, not just as a disease. By combining natural and traditional therapies with current scientific knowledge and advancements, Dr. Voon addresses the root cause of her patients' illnesses and provides long-term solutions for their health.
Conditions treated by Dr. Voon include (but are not limited to):
Sleep disorders/insomnia
Mood and mental/emotional health
Thyroid conditions
Metabolic disorders such as high blood sugar, high cholesterol, high blood pressure
Women's health, infertility, pre- and post-natal care
Skin conditions, including rosacea and eczema
Childhood conditions including autism, ADHD, asthma
Digestive disorders and food sensitivities
Musculoskeletal problems, including arthritis, injuries, aches and pains
Weight management
Chronic fatigue and fibromyalgia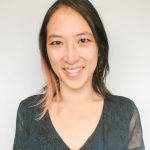 Dr. Voon has a Bachelor of Science from the University of British Columbia and graduated from the Boucher Institute of Naturopathic Medicine. She is licensed by the College of Naturopathic Physicians of British Columbia. She is member of good standing of the Canadian Association of Naturopathic Doctors and the British Columbia Naturopathic Association.
Naturopathic therapies used by Dr. Voon may include nutritional and lifestyle counselling, botanical medicine, homeopathy, acupuncture, spinal manipulation, mind-body work, and supplements. Dr. Voon also provides IV therapy and vitamin B12 injections.