Willoughby has been a place built on a sense of community dating back before the 1920s.
Over 100 years have passed since Willoughby H. Singer noticed that this area of Langley had the potential to be a bustling hub. With its proximity to the original Hudson Bay Company's farm lands, it was the obvious next area to begin to thrive.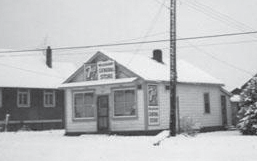 Envisioning the future, Willoughby H. Singer, opened a post office in the one and only store here, in 1921, and it was at that point that the area took the name Willoughby. The community began to grow and in 1922, the community hall was built, followed in 1924 by a church.
Soon after, Willoughby had become the place for both social gatherings and doing business. By coming together as a community, it gave them a sense of identity.
That feeling of community will always be a part of the Willoughby heritage and one we will continue to cultivate.