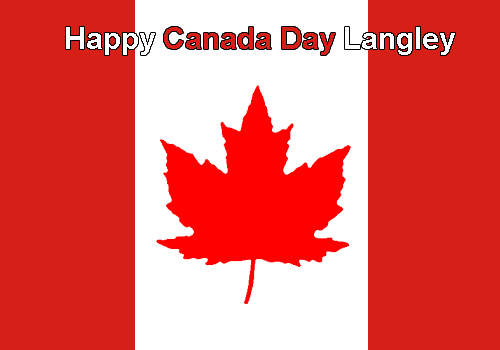 While Canada Day may be taking place mid-week this year, that doesn't stop all the festivities and celebrations from taking place.
Here are some great events planned to celebrate Canada Day with your family in Langley, BC.
This event starts at 8am with a Pancake Breakfast, then Canada Day cake cutting at noon, and a variety of performances scheduled throughout Fort Langley.  To find out more, click here for a schedule of events.
The Langley Events Center, Township of Langley and JRFM are putting on an event which runs from 11am – 8pm at Willoughby Community Park.  Featuring performances by Rod Black, Washboard Union, Robyn & Ryleigh, and King & Cash.
On from Noon to 4pm, Doris' Deli will be BBQ'ing a selection of European smokies and weiners.  Heist, a local band will be playing as well. To find out more details, please click here.
Have a wonderful day!  Happy Canada Day!