We know that many of you have been waiting for this announcement.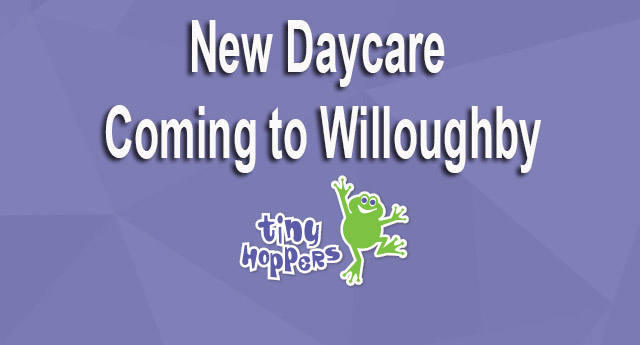 Tiny Hoppers Daycare Centre will be opening Spring 2018
The owners of the daycare are moms , and a daycare teacher, who have a true passion for children. They love to being with children and helping them to learn and encouraging their full potential.
With Langley quickly growing into one of the largest municipalities in the Lower-Mainland, they knew that Willoughby, at its center, has and continues to attract, many young professionals and young families to move here. Therefore, they chose Willoughby Town Centre because they saw the needs for a high quality daycare within the community.
Willoughby Town Centre is a perfect location for a daycare as it provides children a nice, safe and quite place to play and grow, especially with a park nearby and elementary schools right next to them, and within walking distance.
Tiny Hoppers is a Awarded Winning Early Learning Centre from Ottawa. Now it's expanding its business and amazing program and curriculum national wide. Willoughby Town Centre will be the first Tiny Hoppers Early Learning daycare centre in BC., and they are going to be expanding to all the major cities of whole BC in the near future.
At Tiny Hoppers their focus is to provide children with a safe, fun and unique play environment.  All of their instructors are certified professionals in their fields of expertise and they have teamed up with leading educational experts in all areas to bring you unique and stimulating programs exclusively available at Tiny Hoppers.
The Willoughby centre will open its doors in March 2018. It has 90 spaces available for Infants, Toddlers, & Preschoolers. They will be offering 2/3/5 days full-day programs, as well as morning/afternoon half day programs, that will fit most of the families.
For registration & more information please email willoughby@tinyhoppers.ca
Please note: They will not only offer families full-time and part-time programs, but also have before & after school care, birthday parties, & play classes for parents & babies. This 45 minute play class is a musically based play time that set aside for parents & their babies to dance, sing & encourage themselves in all kinds of activities