Where has the year gone?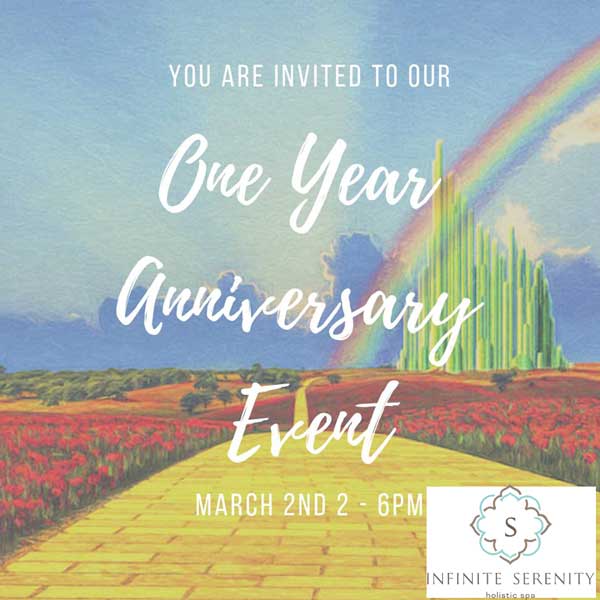 We can't believe that Infinite Serenity Holistic Spa has now been opened for a year at Willoughby Town Centre. But in that short amount of time, Stephany and her team have made such an amazing impact on the community, bringing  events that range from Moon to Sisterhood Circles to Dreamcatcher classes for kids!
On March 2, 2019, they invite you to attend their One Year Anniversary Event from 2 – 6pm.  This private event will require a ticket, which will include snacks, samplings, readings from local reiki masters, healings, henna, door prizes and so much more!
Contact them today via Facebook or drop by the store and reserve your tickets for this amazing event!